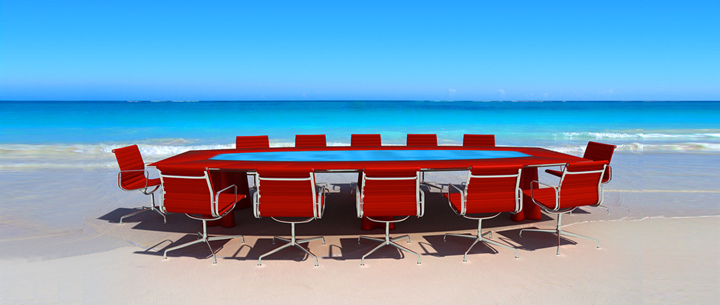 Cruise Meetings
Hosting your next event or meeting by sea is the new corporate trend and rightly so! Cruises offer great value, integrated budget control, simplified planning processes, a variety of on-site entertainment options and unique event customization opportunities. Attendee satisfaction is generally very high because there are few out of pocket costs and a variety of flexible dining and entertainment options

Modern cruise ships are designed with meetings in mind, including: conference centers, board rooms and the ability to convert theaters and a variety of other spaces into the perfect site for your event. Since audio/visual equipment is typically free of charge and transfers to entertainment venues are not necessary, cruise ships offer great value for your meeting in addition to a phenomenal, memorable backdrop for your event.

You can trust Omega Meetings and Incentives, the global leader in meetings procurement by land and sea, to help you book an event that will exceed expectations. Whether you are a novice or professional booking group cruises, our resources and years of combined expertise will ensure that your event is a complete success.ally-friendly approach, operate in an honest and straightforward way, and are innovators whstay at the forefront of technology.
Our buying power and relationships with the cruise lines will help you secure exclusive amenity packages and optimal deposit schedules. Our cruise team experts have been on-board the ships managing meetings and onshore participating in the land excursions.
Updated 6/21/21